Skin care whilst travelling must be among my most asked questions. Fortunately, with only a bit of preparation, we could change those long hours on the plane to act in favour of our skin. As soon as you arrive at your destination book in a laser treatment and collagen stimulation appointment to revitalise your skin, but in the meantime here are some tips get by whilst travelling.
1. Eliminate all your makeup.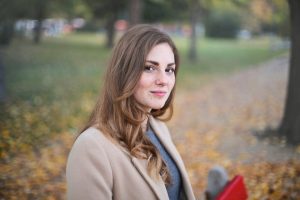 First, remove all your makeup when you board the airplane, ideally using an oil cleaner to nourish at precisely the exact same time as heavy cleansing. If you would rather get this done on your chair you may use a micellar water on a cotton mat instead. I do not care for makeup remover wipes, so they are simply not that good for the skin and the perfectionist in me does not actually believe they eliminate all traces of makeup, dirt, and debris.
2. Mist for moisture.
Spritz your face using a sterile mist spray and prepare skin to use your serums and masks, also to keep hydration and wake your skin. I do this consistently through the flight to maintain my skin super moist and dewy. Additionally, they smell heavenly.
3. Apply serum.
I use an antioxidant serum to protect skin from dreadful free radical damage. Indoor cabin atmosphere has very little oxygen and dehydrates, depletes and damages your own epidermis.
4. Nourish with petroleum.
Then, use a sterile face oil on the face, neck, décolletage, lips, eyes, and cuticles to keep skin moist and supple.
5. Employ a mask.
My favourite thing to do on a long-haul flight would be to employ a Face mask and watch movies on my tablet. If you would like to be more discreet try a sleeping mask which rubs just like a moisturiser and does not need any rinsing.
6. Employ a rich lotion or ointment prior to sleeping.
For those flights that are longer, before sleeping employ a rich night cream or ointment to lock in moisture and protect your skin from the dry, air-conditioned environment. I apply rescue balm directly over the top of my sleeping mask.
7. Drink herbal tea and water.
Swap coffee and alcohol to herbal tea and water, and steer clear of the salty airplane foods as this merely promotes water retention and swelling. If you are more prone to swelling and fluid retention employ a body oil which stimulates circulation.
8. Decant your products.
Divide your product into small travel jars and bottles accordingly you do not have to carry up to possess goods confiscated by airport security. Do not neglect to take disposable wet wipes to wash your hands. There's nothing worse than touching your face with filthy hands.
9. Adapt your skin care consequently.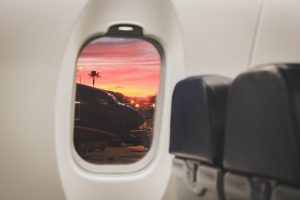 Fix your skincare depending on your destination climate. I state that Australia has among the harshest climates on the planet. But each time I travel to London or Paris throughout our Summer I am reminded that the extreme, bitter cold of a European winter could be just as harsh on skin because of sunlight.
If you are travelling to a chilly climate change your gel face wash to get an oil cleaner and apply a sterile antioxidant serum. Employ an eye serum into the eye area in addition to your lips and nose, then add a wide spectrum SPF moisturiser daily sunscreen remains crucial in winter!
For warmer, more humid climates utilise an AHA or gel Cleanser using a milder antioxidant gel or ointment below your SPF moisturiser. I adore a water-based spray-on sunscreen in warm weather using a hydrating spritzer to maintain skin fresh and dewy.
10. Change to hydrating formulas.
For the day swap your serum to a hydrating or curative formula as busy products may lead to dryness and irritation to the dehydrated or sensitised skin. Layer your serum under a rich night lotion or balm. Do not forget to also utilise a sterile eye Lotion to protect the delicate eye area and maintain your lips and nose super moist using a balm.